Testimonials
Kuhnline.com serves business clients across many diverse industries. See what some of our clients say about us…
And please take a moment to review us on Yelp.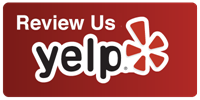 We have been using Kuhnline.com for over 10 years and could not be more satisfied. They are extremely professional, responsive and reliable. They understand the technology needs of our business and were often able to proactively make recommendations on improving our network and systems. They are always familiar with the latest technologies but are also very cost-conscious and often recommended we take a wait and see attitude before investing in anything new. In addition, they are able to effectively communicate complex technology issues to the average non-tech person.

I would highly recommend them to any small company that is looking to outsource the management of their IT systems.
Before we began using Kuhnline.com, Marin Management, Inc. was out of date in many technological areas. As a hotel management and consulting company responsible for about 30 hotels and 1,500 employees, we need to be competitive with all technological aspects of our management services.

With the help of Kuhnline.com, we have gone beyond competitiveness and become leaders in many aspects of client relations, employee communication, sales management, marketing and training. The Kuhnline.com team has consistently been able to quickly grasp our objectives and recommend various affordable solutions for achieving those objectives.

We recently awarded Kuhnline.com our Marin Management Vendor of the Year Award for the extraordinary contribution they have made to improving our company.
Our law firm handles major litigation matters, primarily for corporate clients. We must meet court filing deadlines in our cases and use technology to effectively communicate in the courtroom with jurors and judges. Technological proficiency and capability are critical to us and our clients.

Matt Kuhnline began handling our IT needs 15 years ago. He and his staff are on site two or three days a week, and accessible at all other times. Over the last fifteen years, Matt has maintained our systems (including billing, legal research, litigation support, trial organization and exhibit software, client connections/interfaces, internet, word processing, computer access for lawyers on the road – all of our IT needs) and provided an extraordinary level of reliability. Matt looks ahead for us, defining and recommending maintenance, expansion, virus protection and upgrade needs for our systems. He assists us in budgeting our hardware and software purchases, and helps us maintain an extremely high level of performance and service while staying within budgetary constraints.

No matter what your business, I believe Kuhnline.com can help you define your technology needs and meet them with great reliability and consistency. He and his staff are consummate professionals in the technology area.
The staff at kuhnline.com has helped our business deploy a highly integrated, capable and smooth-running IT system. We appreciate their fast response time and peerless technical acumen when the occasional problem arises. They have a friendly and personable small-business approach, yet deliver top-tier results.
I'm a self-employed architect and have worked with Matt Kuhnline since 2011.  Over these years, he's addressed every computer need that my business has had.  He worked with me in developing my website, which involved his technical skill to achieve my aesthetic goals for the site design, and his company hosts the website.  He also regularly evaluates my computer system and recommends hardware upgrades when they become appropriate, and provides services like backing up my hard drive, updating my antivirus software, and solving printing and email issues as they arise.  These services are essential to my business because I rely heavily on my computer for project communications and drafting.  At each step, he has been responsive, efficient, patient with my questions, and sensitive to the costs of the upgrades and services.  I'm grateful to Matt for his excellent work and I highly recommend him to anyone in need of computer services.