Marin Management, Inc.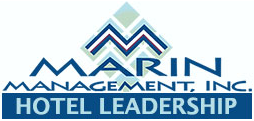 Before we began using Kuhnline.com, Marin Management, Inc. was out of date in many technological areas. As a hotel management and consulting company responsible for about 30 hotels and 1,500 employees, we need to be competitive with all technological aspects of our management services.
With the help of Kuhnline.com, we have gone beyond competitiveness and become leaders in many aspects of client relations, employee communication, sales management, marketing and training. The Kuhnline.com team has consistently been able to quickly grasp our objectives and recommend various affordable solutions for achieving those objectives.
We recently awarded Kuhnline.com our Marin Management Vendor of the Year Award for the extraordinary contribution they have made to improving our company.